Inside Cristiano Ronaldo's Unexpected Private World
Nostalgji
18:52 | 21 Dhjetor 2020
The iconic athlete lives and breathes soccer right now, but his favorite thing in the world is being a dad to his four children and he's been busy shaping his legacy for life after sports.
You don't have to be a football fan to know Cristiano Ronaldo.
Nor do you even have to know that by football we mean soccer, which is what the game is called in the United States, while "American football" is how the rest of the world refers to our humble little National Football League.
And since it's quite possible that fans are as familiar with the cut of Ronaldo's abs as they are with his attack style on the pitch, he's one of the most-watched players on and off the field, no matter what country you're watching from.
These days the 35-year-old athlete—who a few days ago became the first person to surpass 200 million followers on Instagram—earns a hefty portion of his ever-growing keep as a forward for Italy's Juventus, which broke the country's record for player acquisition (and the all-time record for a player over 30) when it acquired Ronaldo from Spain's Real Madrid for $123.7 million (today's conversion from euros) in July 2018.
Juventus won its eighth consecutive Serie A title last April.Ronaldo turned pro at 17 and spent the first half of his career with Manchester United—perhaps the other most famous soccer team in the world—until Real Madrid, also one of Europe's most storied and decorated football clubs, paid a then-record $105 million for him in 2009.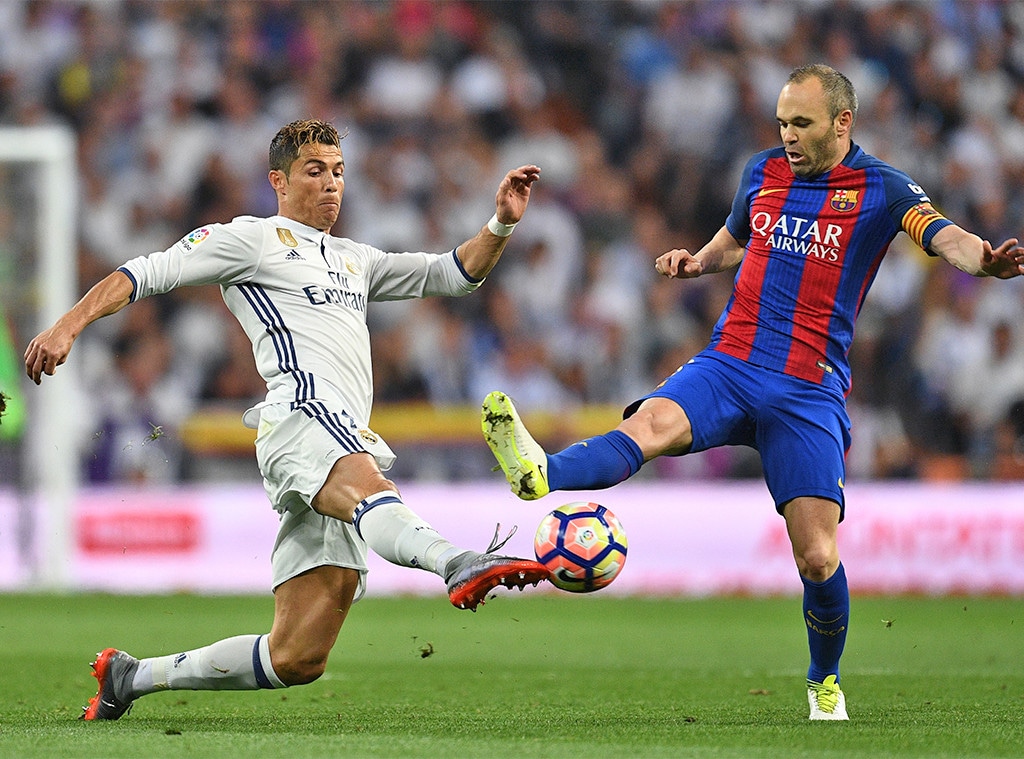 In 2016, he signed a four-year extension with Real Madrid that netted him upward of $50 million a year through the 2020-21 season. Just as the ink was drying on that contract, he became the third athlete ever, after Michael Jordan and LeBron James, to sign a lifetime deal with Nike—meaning the swoosh will be going wherever he goes for the remainder of his professional career and beyond—that could be worth roughly $1 billion. Ronaldo ended up the first-ever soccer player to top Forbes' list of the world's highest-paid athletes, and he reigned supreme from June 2015 to June 2017.
After Real Madrid won their third consecutive Champions League title in 2018, Ronaldo agreed to the Juventus transfer, and landed at No. 2 on Forbes' 2019 list, with $109 million in earnings, $44 million of it coming from endorsements. Barcelona star Lionel Messi was first with $127 million.
Unsurprisingly, Ronaldo's social media presence is one of the most valuable in all of sports and his accounts regularly out-engage his fellow soccer stars, according to Hookit, which tracks digital and social media sponsorship value.
"I have what I have because I've sacrificed a lot," he said in Ronaldo, a 2015 documentary about his life.
And he does indeed have a lot, much of which he shows off on his enviable Instagram account, which—in addition to hosting a number of charming family photos with his partner Georgina Rodriguez, his 9 1/2-year-old son Cristiano Jr., his 2 1/2-month-old twins, Mateo and Eva Maria, and his 2-year-old daughter with Rodriguez, Alana Martina—is full of workouts, exotic cars, private jet travel, of course lots of soccer action, a healthy helping of shirtless snaps and whichever products he's endorsing on any given day.
Men's Health deemed him the world's fittest athlete in 2014, and he topped Sports Illustrated's 2017 list of the 50 Fittest Male Athletes. His workout routine and dietary discipline are legendary in sports circles and he's got the physique to prove it—which he does, time and again, by doffing his shirt on the field and modeling his own CR7 underwear.
Being that this chiseled super-star with ball-handling prowess to spare and a side career as a model has a taste for fast cars, fashion, female models and taking his clothes off, and is absolutely worshiped by men and women alike, surely he's got to be just insufferable on those few occasions when he has to interact with the real world, right?
Well, yes, actually, he has been known to exhibit a smidgen of arrogance, on the field and off.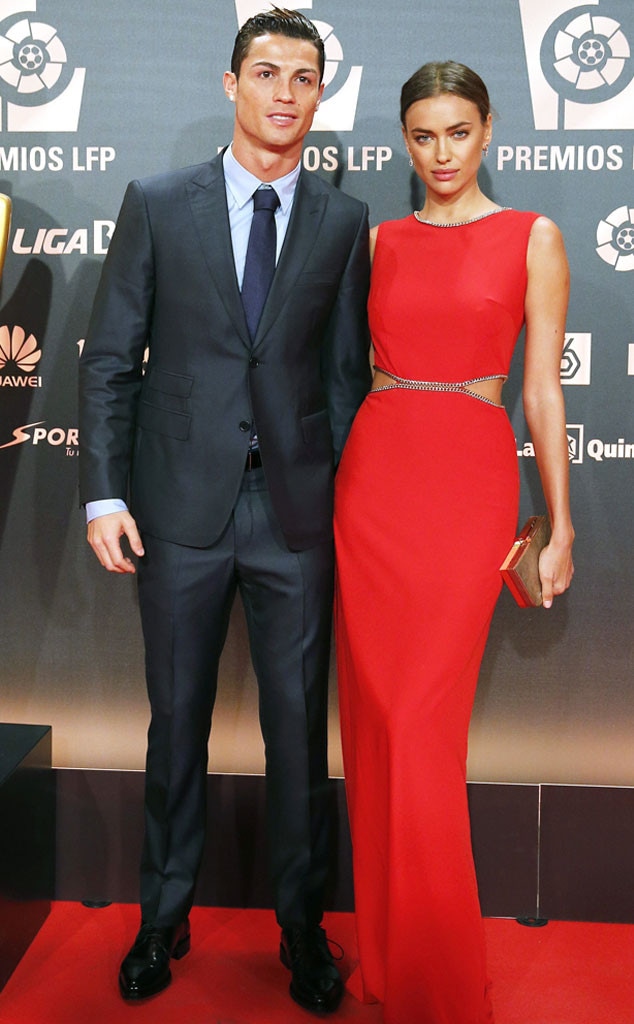 He didn't exactly get rave reviews from his supermodel ex Irina Shayk after they announced their breakup in 2015 after five years together—supposedly, as was the prevailing rumor at first, because Shayk didn't attend his mother's 60th birthday party, and family is everything to him.
"Any negative rumors with regards to Irina and the Ronaldo family are completely false and have not been a factor in the cause of the spilt," Shayk's rep said in a statement. Ronaldo stated that the split was mutual and he wished his ex "the greatest happiness."
Rumors that Ronaldo had cheated on multiple occasions started to build up steam, and in June 2015 a former Playboy Playmate told Mexico's Reforma (via Daily Mail) that she hooked up with Ronaldo the previous November in the U.S., when he and Shayk were still together. The Sports Illustrated Swimsuit Issue cover girl was noticeably absent when Ronaldo was presented with his second straight Ballon d'Or at the beginning of 2015.
Before the Playmate spoke out, Shayk had told Spain's Hola about relationships, "Of course I prefer to be with someone, but with the right someone. It's very simple. You have to be faithful to your other half and not have secrets. That's my rule."
After the split Ronaldo was quickly linked to Real Madrid TV presenter Lucia Villalon and then Marisa Mendes, the daughter of his agent Jorge Mendes. Neither ever panned out seriously.
On the U.K.'s Jonathan Ross Show in November 2015, he admitted that "a few" women were vying for his attention. "I have to figure it out. Some know [about the others]. I'm normal." He was still figuring out "who is better."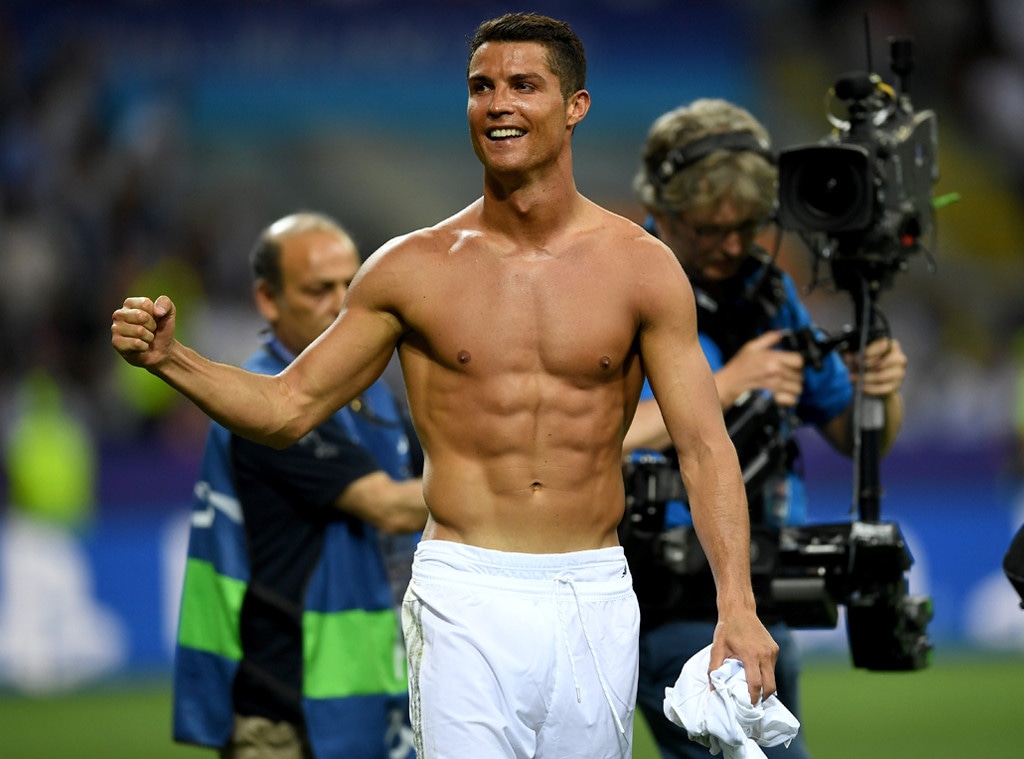 He said that being so famous both helped and hurt when it came to finding someone to get serious about.
"To speak serious, it is not easy," Ronaldo said. "I know 50 percent approach just for interest. It's normal, not just me, but all the people who are famous, they have these kinds of problems."
He added, smiling, "I think I am a confident guy. I'm tall, have all my teeth, have a nice body. So I think the other 50 percent, it's because…"
They have eyes.
Also in November 2015, Ronaldo—a sweeping look at his life, from childhood to super-stardom, that also touched on his relationship with Cristiano Jr. and the difficulties of having to be away so much for work—excised Shayk from the picture.
"Life has good parts and bad parts, and there are parts of one's life that are not important," Ronaldo said coolly in discussing the film at the time. Director Anthony Wonke said they had footage of Irina, "but the movie is short."
So let's just say that, by then, his eye was back on the ball.
After Ronaldo clinched the 2016 Champions League title for Real Madrid that May by kicking the deciding penalty shot, he ripped off his shirt to punctuate the victory. Critics complained of poor sportsmanship, to which Ronaldo replied that "only the jealous" had a problem with his behavior.